Stickerpack SIT Vol1
Brand:
Sit Art
Product Code:
00015
Availability:
sold out
Stickers make the world colorful!
Sit Art ist seit 2012 in der Sticker- und Streetart-Szene tätig. Seither sind seine heißbegehrten Sticker & Paste Ups weltweit im Umlauf.
Er arbeitete bereits mit diversen Sprayern, Paste up Artists, Illustratoren, Tattoowierer und anderen Sticker Artists auf dem Globus zusammen. Dabei sind bislang mehr als 100 Designs entstanden, die in der Szene weltweit hoch gehandelt und verbreitet werden. Bislang konnte man diese nur ergattern, wenn man die Gelegenheit hatte, mit Sit persönlich ein paar handgesiebte Exemplare zu tauschen… Nun ist es jedoch an der Zeit, seine im Siebdruckverfahren selbst hergestellten und einzeln per Hand ausgeschnittenen Sticker, einem größeren Publikum zu präsentieren und anzubieten. Wer Streetart und Sticker liebt, ist mit seinen einzigartigen Stickerpacks, die Sit im URBNFMLY SHOP anbietet, bestens für die Straße ausgestattet. Auch für die private Collection, zum verschönern von Smartphones oder zum verschenken oder tauschen sind sie sehr gut geeignet.
Jedes "Stickerpack Sit" enthält 20 Siebdruck Sticker
und ist unterschiedlich bestückt.. von verschiedensten Collab Designs bis hin zu ausgefallenen Color-Combos.
Sit down and chill ..stickers make the world colorful!
☆
100% Made with Love
☆
100% Handmade
☆
100% Screenprint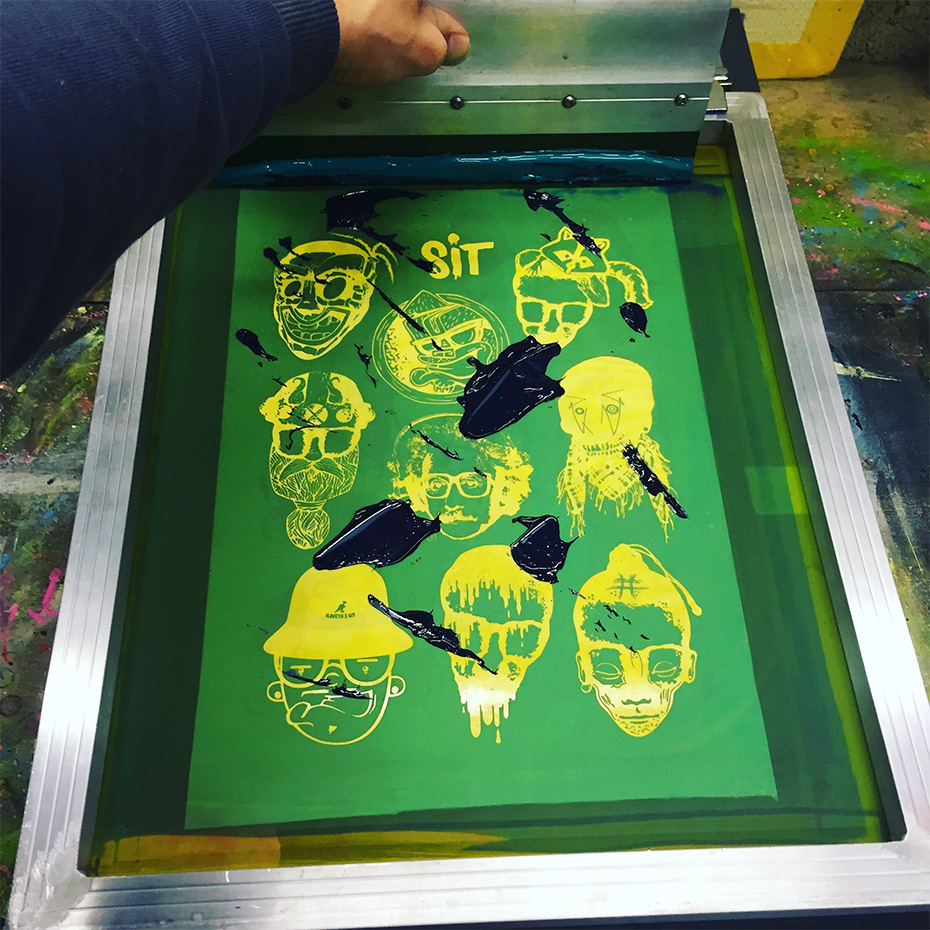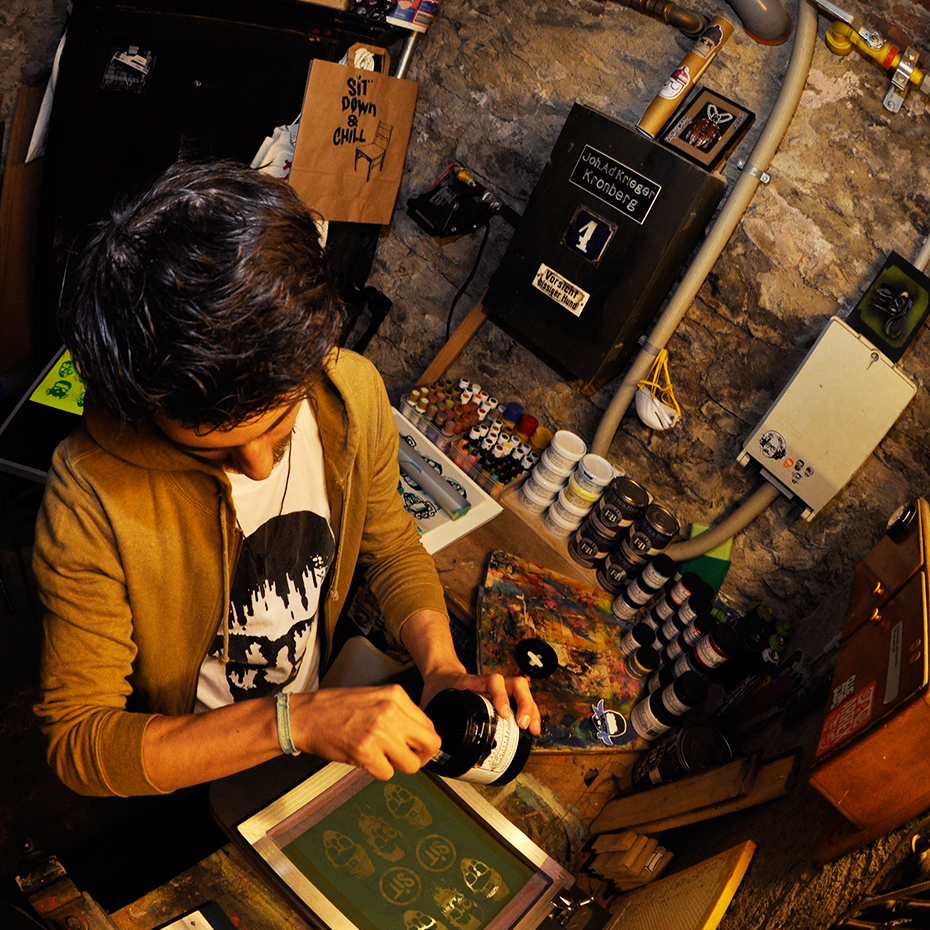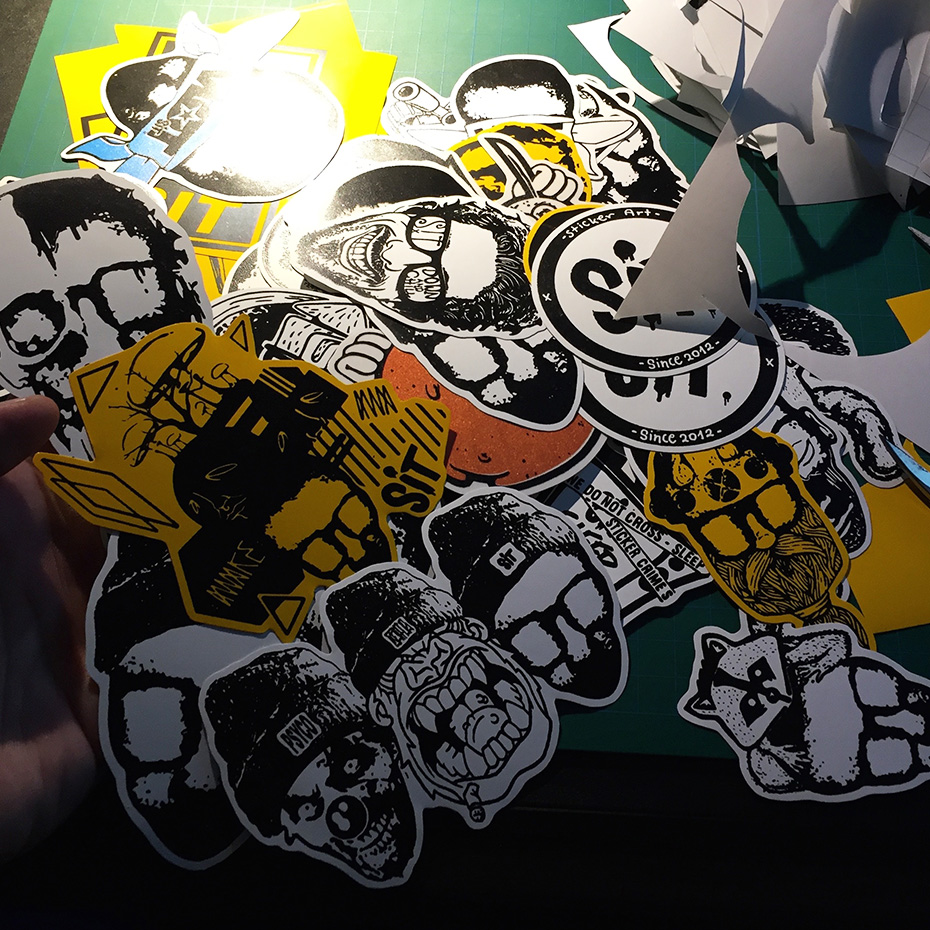 ---
√
Paypal payment
√
Schnelle Lieferung